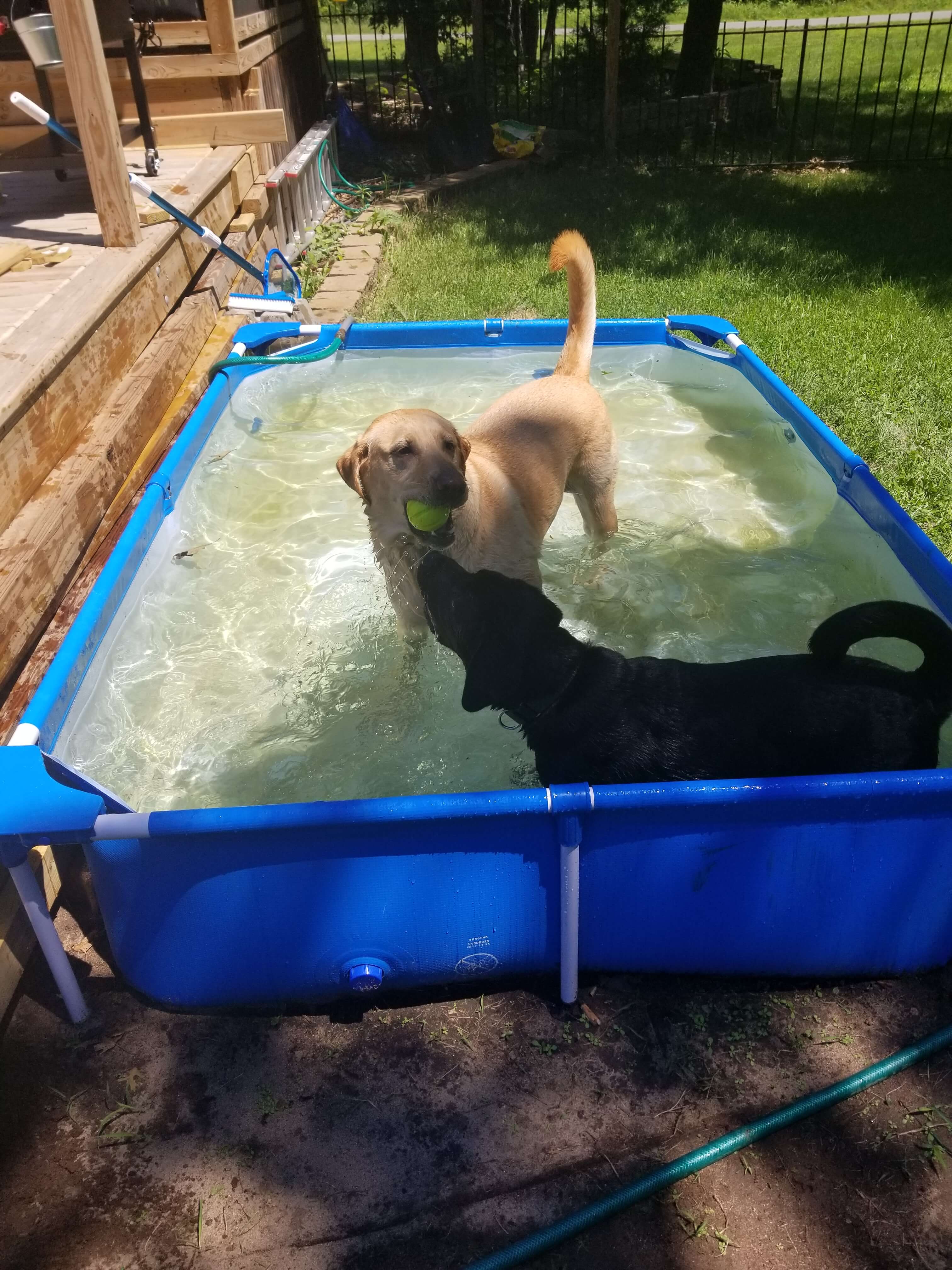 The weekend was hot. My boys had a great time in the pool now that we fixed it so they could go back in it. The pool we bought on Amazon and it is the perfect size for the dogs. The dogs nails went thru the bottom and so we need to make it stronger for them. we still enjoy the pool and would get another if we had little kids to use it but all we have is Dogs, which is just like kids now.
Dubnyk is so cute in the pool as he get bigger it will be more fun.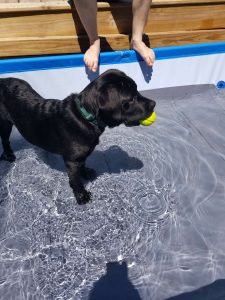 Best way to enjoy a hot summer day.